Brel, Brecht, Piaf...

Canadian pianist Tiffany Butt and Nina Bradlin most recently collaborated on the highly successful, sold out musical revue "Side by Side by Sondheim" in Basel. In their duo project, they celebrate the music of Leonard Cohen ("Dance Me to the End of Love" on the album "Stardust"), Jacques Brel, Edith Piaf, Bertolt Brecht and more.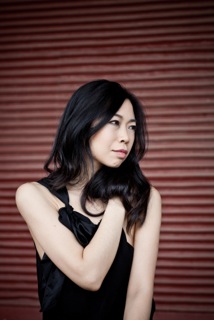 TIFFANY BUTT
(piano) The highly acclaimed classical pianist Tiffany Butt from Canada has appeared as soloist, Lieder recitalist and chamber musician across three continents. At the Nova Scotian premiere of Paul Schoenfield's Café Music, the Halifax Chronicle Herald wrote that she "captured the audience with her enthusiasm, brilliance, and charm."

Tiffany has appeared as soloist with numerous orchestras across Canada and Europe, and as chamber and solo recitalist throughout Canada, the United States, Germany, France, England, Switzerland, Italy, Finland, Belgium, Austria, Serbia, and the Netherlands.