Nina Bradlin & Band
CLAUDIO BERGAMIN

(trumpet) 1997 to 2001 studies at the Academy of Contemporary Music in Zurich with Kalli Gerhards und Erwin Lorant. 2001 to 2004 studies at the Basel School of Music, Jazz Department with Thomas Moeckel. 2008, further study with Vincent Herring and Jeremy Pelt in New York. Claudio Bergamin currently works as an independent musician and composer in various music genres and bands, for example in musical theater productions, big bands, salsa and pop projects. Since 2009, he has been in the band of the winter circus Salto Natale production directed by Gregory and Rolf Knie. In 2011, he won the Swiss Jazz Award with Alexia Gardner & offbeat Trio.



MICHAEL TURTLE


(bandleader/co-composer/drums) Mike was born in Croydon, Surrey (UK) 1960. Michael Turtle started playing and writing music at an early age. 1978 to 1981 studied percussion under James Blades at the Royal Academy of Music in London, as well as piano and composition. Also at this time he was playing with the Royal Philharmonic Orchestra and 60s pop legend Kathy Kirby. In 1983 he recorded a solo album at home. Since coming to Switzerland in 1988 he has worked as a drummer, pianist, bass player, programmer, arranger, composer and producer, with such artists and projects as Dust featuring Jessica Knoll, Wake Up 93, Le Prince (musical), It's Five to Twelve, Thomas Moeckel, Danü Sigrist, Bonnie Jeanne Taylor, Emmanuel Bex, Natacha, Fernando von Arb, Rob Reynolds, Oskar Klein, Whysome, No Angels, Monika Miller, Sue Mathys, Andrea Viaricci, Tea 4 Two, Dean Whitbread, Rinalda Caduff, Sacred Cow, Willie Nininger, Vince Benedetti and Nina Bradlin ("Right Where You Are").


DOMINIK SCHÜRMANN

(bass) Dominik Schürmann was born in Basel and has performed countless well-known jazz clubs in Switzerland and around the world and in many international jazz festivals.He brings this vast experience to his work in countless national and international formations, including the Thomas Moeckel Trio. In his performance, his passion for music, his sensitivity, harmony, perfect timing and experience characterize him. He has accompanied Oscar Klein, George Gruntz, Karl Ratzer, Adrian Mears, Adam Taubitz and many others and is also in demand as a soloist. He has also performed in theatre productions, on TV and on the radio and in countless recordings, also with Thomas Moeckel as well as his own projects.


PHILIPP GLOOR

(guitar) studied classical guitar at the Basel School of Music. In the 90s, he also performed in various rock bands in the Basel area. Philipp Gloor currently teaches classical guitar at a the Musikschule solorthurnisches Leimental and performs in classical ensembles and in various jazz formations in Basel and in Solothurn. His classical training is evident in his intricate guitar arrangements of ballads like "Tenderly" or "Stardust" (on Radio Swiss Jazz)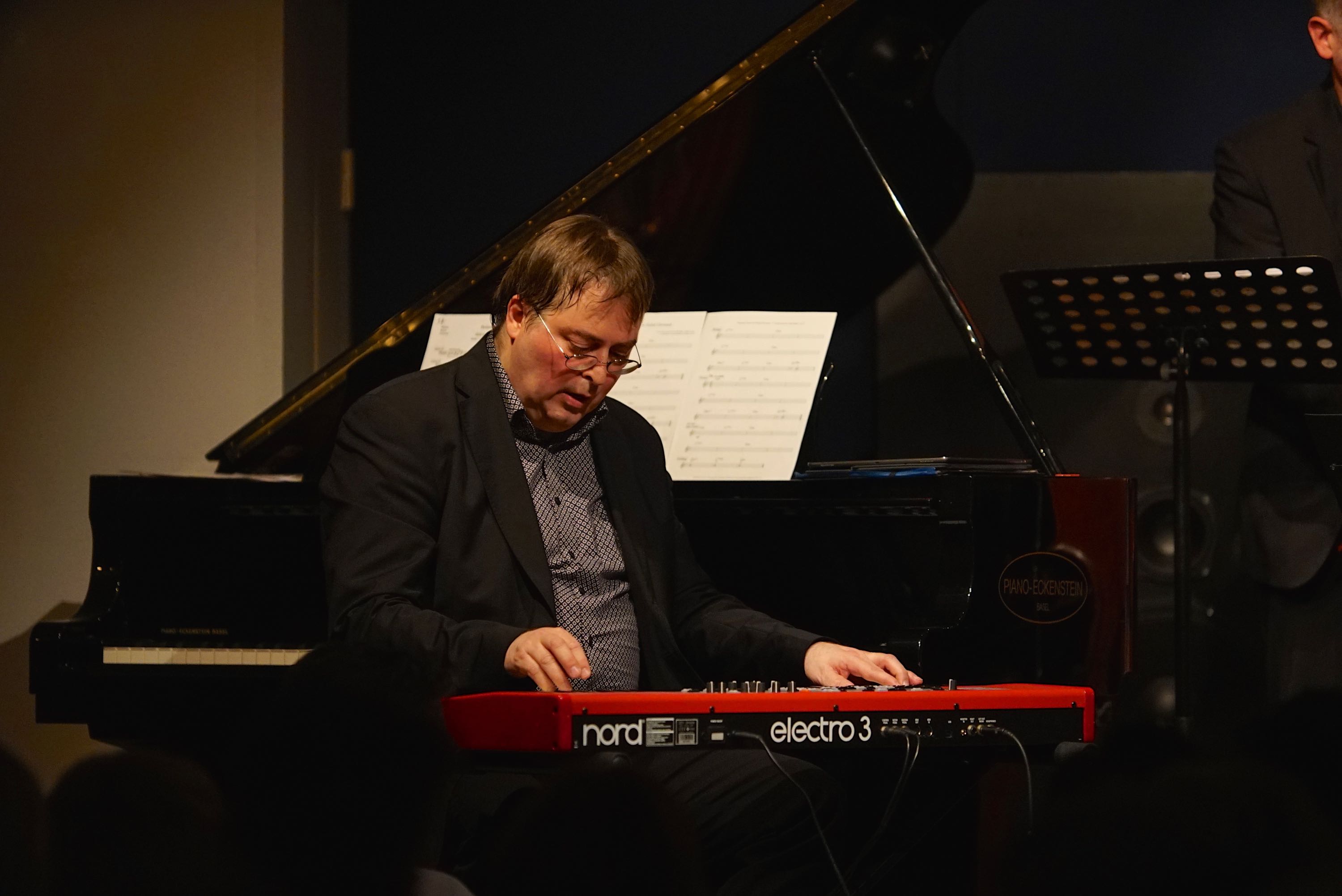 CHRISTIAN GUTFLEISCH


(arranger/piano/keyboards) Christian Gutfleisch was born on 27.6.1968 in Säckingen/D and grew up in a musical family. After studying jazz piano at the Swiss Jazz School Bern, he was active at Theater Basel and at the Jazzschule Basel. Christian Gutfleisch has performed at countless club gigs and festival concerts with Michael Heitzler (Klezmer), Thomas Moeckel, Picason (Salsa), just to name a few. He performed at the Schleswig-Holstein-Musikfestival with the David Klein's Selma Project where he also accompanied Thomas D, Sarah Connor and Stefanie Kloß. Many of his recordings can be heard on Radio Swiss Jazz including "Let's Do It" recorded with Nina Bradlin for the duo album "Stardust".




Brel, Brecht, Piaf...

Canadian pianist Tiffany Butt and Nina Bradlin most recently collaborated on the highly successful, sold out musical revue "Side by Side by Sondheim" in Basel. In their duo project, they celebrate the music of Leonard Cohen ("Dance Me to the End of Love" on the album "Stardust"), Jacques Brel, Edith Piaf, Bertolt Brecht and more.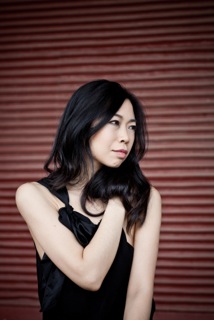 TIFFANY BUTT
(piano) The highly acclaimed classical pianist Tiffany Butt from Canada has appeared as soloist, Lieder recitalist and chamber musician across three continents. At the Nova Scotian premiere of Paul Schoenfield's Café Music, the Halifax Chronicle Herald wrote that she "captured the audience with her enthusiasm, brilliance, and charm."

Tiffany has appeared as soloist with numerous orchestras across Canada and Europe, and as chamber and solo recitalist throughout Canada, the United States, Germany, France, England, Switzerland, Italy, Finland, Belgium, Austria, Serbia, and the Netherlands.